Tport Web Service
Integration of PMS(property management software) and sales channel management systems
"Hotel booking web service" is one of the methods of online hotel sales and communication between properties and sales centers. Access to OTAs, GDSs and other websites for domestic and foreign hotel reservations is efficiently achievable via the web service. Since TPORT is a channel manager, Sales centers determine how to interact with properties. The property can provide its web service to sales centers with any partnership agreement. If the sales center does not have a particular contract with a hotel, it can interact with the center as a general contractor.
Can obtain all conditions and rules of each property via the web service; Therefore, all booking procedures from properties will be done online and from Tport platform. Tport's task is restricted to technical operations in the booking process and has nothing to do with hotel services; However, for ease of procedure, Tport will support all users' necessities and respond to their inquiries.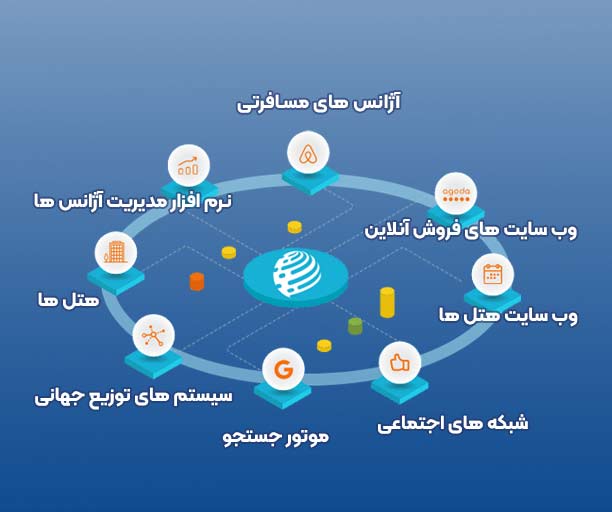 Benefits of web service
Hotel booking web service
Potential of booking 24/7
Potential of direct payment to the hotel account
Reducing the booking process
Reducing Human Reliability
Channel manager Tport has been formed with the aim of reducing accommodation reservation costs, increasing the number of reservations and speeding up the reservation process.This platform will establish a unified communica between accommodations and tourism agencies (online and offline)
All material and intellectual rights of this site belong to TPORT.