Travel Services panel
Completely online and free interaction of travel service offices with accommodations with Tport
The biggest problem is booking hotels in travel agencies, online travel and shopping, with reasonable and competitive prices and commissions. This issue has been solved by TPORT, by providing "panel of travel service offices"; In this way, you can offer the most suitable option to your in-person traveler among hundreds of hotels.
In addition, the payment method is the same as usual and you are not required to pay online at the time of reservation; Rather, you can interact with the hotel in the same way as you worked with the hotel in the past.
You can offer the best option to your passenger by using various filters and inform the customer of the capacity and final price.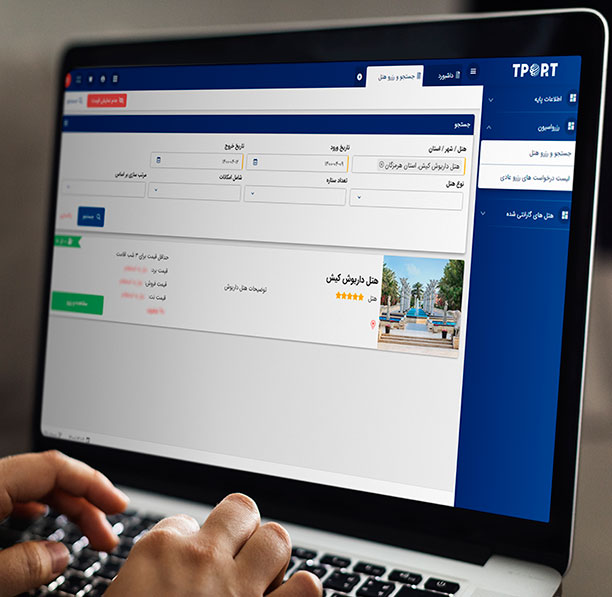 Features panel
Features of travel service offices panel
Advantages of the panel
The benefits of using the panel of travel service offices
Provide all reservation records
Speed of action in providing better services to passengers
No need for travel service offices to contract and negotiate directly with accommodations
Channel manager Tport has been formed with the aim of reducing accommodation reservation costs, increasing the number of reservations and speeding up the reservation process.This platform will establish a unified communica between accommodations and tourism agencies (online and offline)
All material and intellectual rights of this site belong to TPORT.